Estimated reading time: 4 minute(s)

This may be the start of a weekly series of very short reviews of the Buffalo Bills 2014 season, game by game. Or it may not. Stay tuned!
Good Stuff
The 2014 Buffalo Bills did not impress in their extended preseason preview. EJ Manuel looked mediocre at best, the starting offense couldn't score, there were rumors of turmoil between the head coach and nearly everyone in the organization, and outsiders questioned whether the defense could withstand offseason losses (Byrd, Alonso, and Pettine).
That's why the overtime win in Chicago Sunday was even more impressive. We saw good things. EJ Manuel was definitely competent. Not just completions, but looking off defenders. He ran in a score. He threw another. He threw down the field, just missing Sammy Watkins deep down the left sideline. His receivers helped. His offensive line helped, allowing only one sack. The running backs were all as good as we thought they would be.
Best of all, as Kyle Williams said this week, this team was resilient. Bad calls by the referees, mistakes by teammates, letting leads slip away, several unproductive offensive series in a row—none of that daunted this team who came up with big plays in all phases when it mattered. And they won.
Quick honorable mention in the Good Stuff for P Colton Schmidt. Who? Exactly! This "new guy" came in and had a net average of 43.2 yards/punt on the day, downed 4 inside the 20. He was amazing, actually. (Second honorable mentions go to the rest of the special teams: big FGs by Dan "Nailed It" Carpenter, many booming kickoffs by Jordan Gay, and a fantastic (and fun) DOUBLE tackle (took out two guys!) by Marcus Easley.)
Bad Stuff
Honestly (and strangely) there was not much "bad stuff". You could say EJ's one interception, but they still won the game. Fred Jackson muffed a punt, but picked it right back up. The defense allowed 41% conversion on third downs—Chicago got lots of first downs, and plenty of yards—but, the Bills won the game.
One thing that qualified as "Bad" in this game was the calls be the refs. Many PIs that should have been non-calls. And the strangest one of all was the holding penalty that was called back. Huh? Yes. That's what Kyle Williams said. (He had a lot to say!) The ref threw the flag (at Williams' back) and then they decided, nah… let's not call it. That gave the Bears life, and sent the game to OT. Yikes.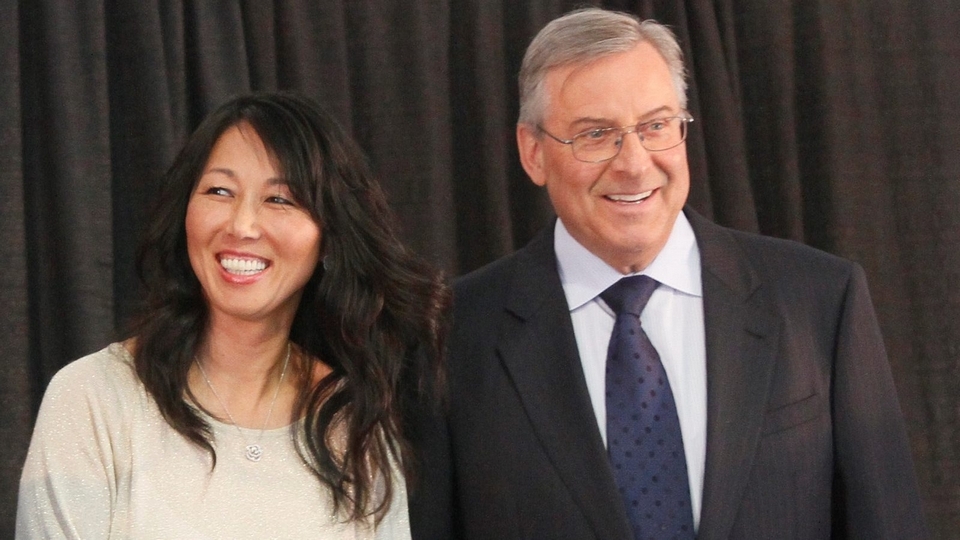 Newsy Stuff
You already know the news this week! The Bills have a new owner! Her name is Kim Pegula! Well, OK, it's Kim & Terry Pegula. I keep reading that Kim will be more than a little involved in the business operation of the team (maybe the primary person?) so, that's interesting. The Pegulas are most beloved by Buffalo sports fans for their swooping in and purchasing the Buffalo Sabres two years ago, and resuscitating that team. Billions of dollars, a deep, lifetime love of Buffalo sports, and a commitment to win the Stanley Cup (and now the Lombardi Trophy) will do that to a sports fan base!
In other news: the Bills were ranked near the bottom of most Power Rankings prior to Week 1, but after their road win in Chicago (and looking pretty decent as they did the winning) they have moved up in most polls to the high teens. Not a bad jump! Let's see what happens after week 2 and the home opener against Miami!
Crazy Stuff
When Terry Pegula, life-long Sabres fan, became the owner of that same team, he began bringing in famous names from the team's past to help run the organization. Former coach, Ted Nolan, is back coaching the team. Beloved Hall of Fame center, Pat Lafontaine, was brought in to run hockey operations.
Wouldn't it be crazy if… he did the same thing with the Bills?
Jim Kelly—as he regains his health—is given a more active role with the franchise. Bill Polian is brought back to build another dynasty. Players like Jim Haslett, Fred Smerlas, and Darryl Talley bring some of their fire back the Bills on the sidelines and elsewhere.
It's not actually that crazy…
Up Next: Miami Dolphins (Home Opener!)
OK, so we have a new owner… check. We have a greatly revamped stadium, hosting its first regular season game and crowd… check. We have perhaps the all-time favorite Bill scheduled to make his first appearance at a game since being declared cancer-free (for the second time), maybe even leading the team onto the field… check!
The Bills will also be honoring deceased former owner, Ralph Wilson, at the game, and, oh yeah… they're pretty pumped up from that solid win last week on the road!
The Dolphins don't stand a chance!
The Bills beat the Fins twice last year, both times with third-string QB, Thad Lewis. For some reason, Buffalo's defense always seems to easily handle Miami QB, Ryan Tannehill. With all the emotion and enthusiasm and excitement coursing through the veins of the Bills defense in the home opener Sunday, I expect lots of pressure, several sacks, and a few takeaways. The Bills running game always excels against Miami, too, and with nearly 200 yards against the Bears last week, they are primed for another great showing against the Dolphins this weekend.
Really. It shouldn't even be close.
Buffalo Wins: 34-7
Go Bills!