Estimated reading time: 2 minute(s)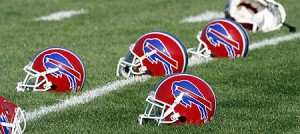 It's ten minutes before the first Bills game of the year. Yes, it may only be pre-season, but it's a game. A real game with pads, hitting, and even some semblance of a game plan. The action will be intense, the players will be playing for jobs, if not to win.
Football is back.
And the word of the hour is "Optimism". How can it not be? We are on the threshold of a new Buffalo Bills season. We've seen the off-season moves, whether we agree with them or not, we know there is potential for a new start and a fresh run at the final prize… the Vince Lombardi Trophy. The most elusive goal for the Bills. Forty-one attempts, and only four almosts to show for it.
The "professionals" would have you think they know how the season will turn out. They know the Bills are too young. They know our defense will not be able to stop the run. They know a second wideout must emerge or Lee Evans doesn't have a chance. They know that our schedule is just too tough.
They know.
But they don't. They can't. Here at the precipice of a new year of Bills football, no one knows. Any number of things could go wrong. Or, they could go right. As a Bills fan, I mean, someone who is a FAN of the Bills (as opposed to a "critic") I tend to approach the first game with 100% optimism.
So as I get my snacks and head in to watch the Bills… I know I'm watching the first team that will go undefeated in pre-season, regular season, and the playoffs. Right now, we're undefeated. Unbeatable. The 2007 season begins, and the Bills have every bit the chance to end the year with a ring and a trophy as the Indianapolis Colts did last season.
That is just a great place to be! Bring on the season!
Go Bills!!